Impact: Helping you help others
We know it can be tough to find new ideas to serve your mission, especially when you are likely wearing many hats and pressed for time. That's why we put together Impact, a publication just for non-profit organizations. Armed with fresh inspiration, you'll be able to do more of what you do best – raising money and driving results for those you serve.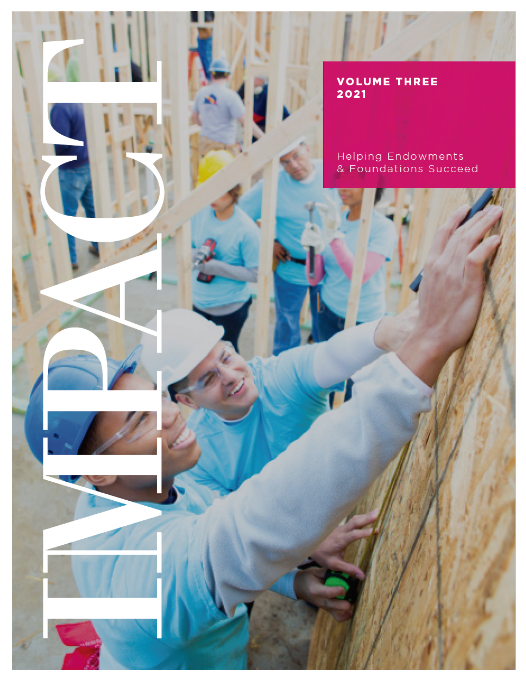 Q&A
Foodlink: How core values and strategic planning drove success during a challenging time
Article
5 Tips and Tricks for Keeping Board Members Engaged
Q&A
Lessons of the Pandemic: Learning from Our Local Leaders
Article
3 Overlooked Advantages of Non-Profits: Built-In Benefits in an Uncertain Market
Article
Threading the Needle: COVID-19 & Planned Giving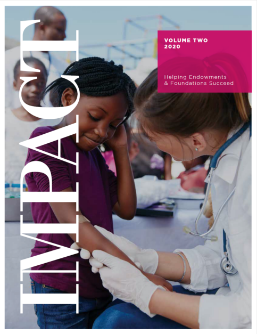 Impact, Volume 2
Our second edition of Impact contains information on investing, fundraising, how to find and retain the right board and staff, and more. Organizations like yours are vital to helping our communities thrive, and we want to help you navigate this unique and ever-changing environment.
Download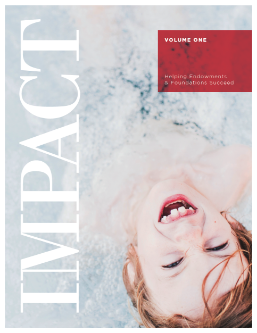 Impact, Volume 1
We created Impact because we believe in helping those who help others. Volume One contains articles and information on investing, lessons learned, how to prepare your organization for the next generation of leadership, and more.
Download
Who we are
Manning & Napier is an investment manager with more than 50 years of experience managing money for institutions including not-for-profit organizations. In addition to investment management solutions, we offer a value-added service that helps clients with their fundraising and donor-development efforts. There is no additional cost for this service.
Get to know us
"It is our priority to be a continued resource to our clients and provide a level of support that extends beyond investment management."
Subscribe to receive email updates when new insights are available