A Guide for Non-ProfitS
Keeping Your Board & Staff Engaged
Your key personnel help make your organization's mission a reality. Download our guide and get the information your board and staff need to ensure your organization is operating at its fullest potential.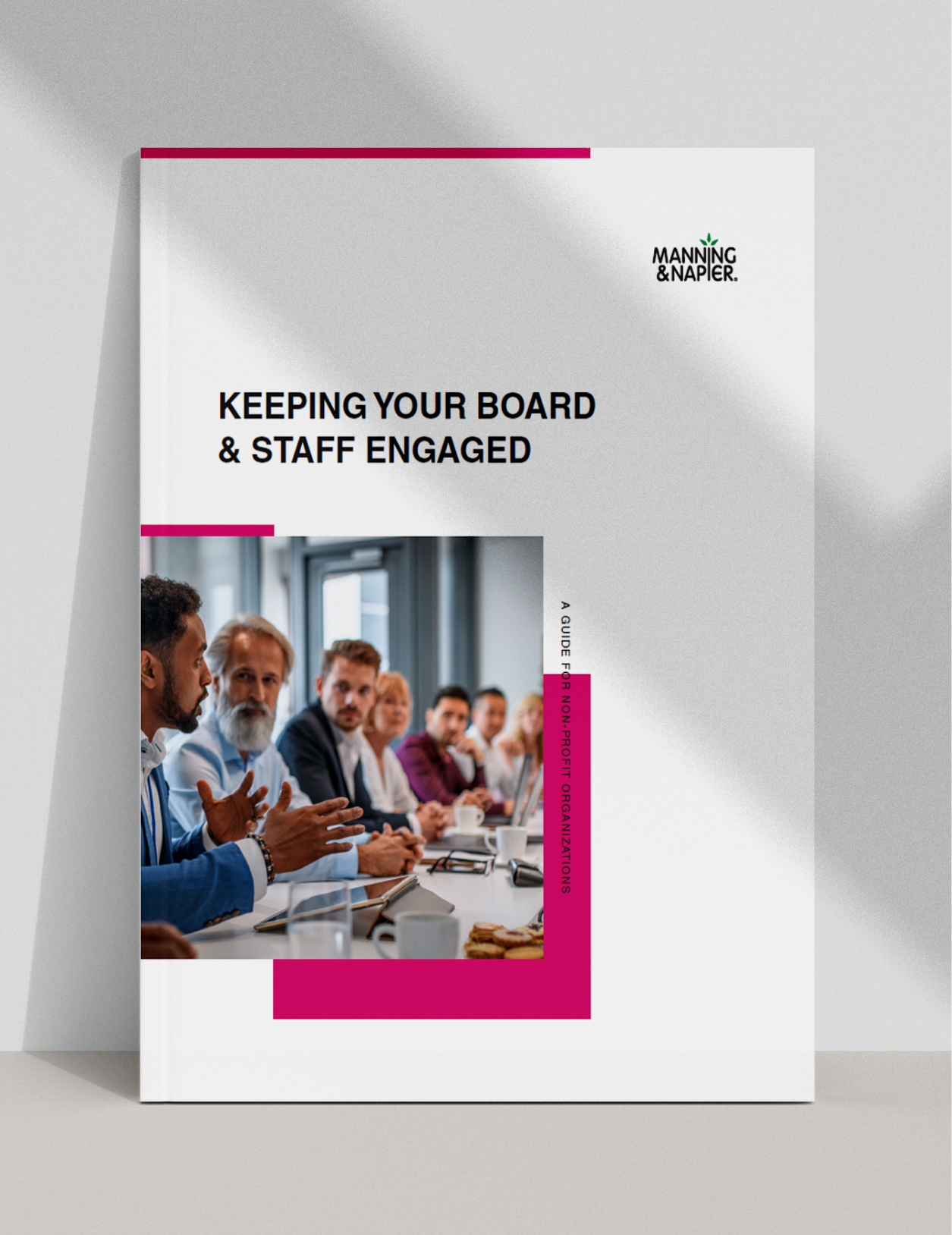 Education drives advancement
It can be challenging to keep your board and staff well-informed as you navigate through term limits and leadership turnover.
Our guidebook provides tips on how to enhance fundraising skills, develop spending rules and policies, set objectives and guidelines for your organization's portfolio, be fluent in fiduciary responsibility, and understand how market context can help make informed decisions.
Core knowledge for your board & staff
| | |
| --- | --- |
| | Donor identification |
| | Stewardship |
| | Capital campaigns |
| | Planned giving |
| | Elements of effective spending rules |
| | How to design and implement a spending policy |
| | |
| --- | --- |
| | Investment basics |
| | Objective setting |
| | How to prioritize risk |
| | Asset allocation and security selection |
| | Fiduciary responsibilities & best practices |
| | Market context |
Who we are
Manning & Napier is an investment manager with more than 50 years of experience managing money for institutions including not-for-profit organizations. In addition to investment management solutions, we offer a value-added service that helps clients with their fundraising and donor-development efforts. There is no additional cost for this service.
Get to know us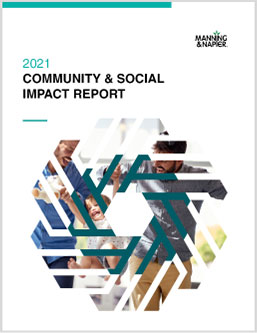 Helping those who help others
Our commitment to helping non-profits achieve their goals extends beyond our clients. We're committed to serving our communities and making a difference. See all the ways we gave back last year in our 2021 Community Impact Report, and learn more about how your organization can benefit.
Learn more