Building Your Legacy With an Estate Plan
This guidebook explores a variety of unique family situations and the estate planning recommendations a trusted advisor would make to the family. Download your copy to get the case studies, best practices, and a checklist to get you started.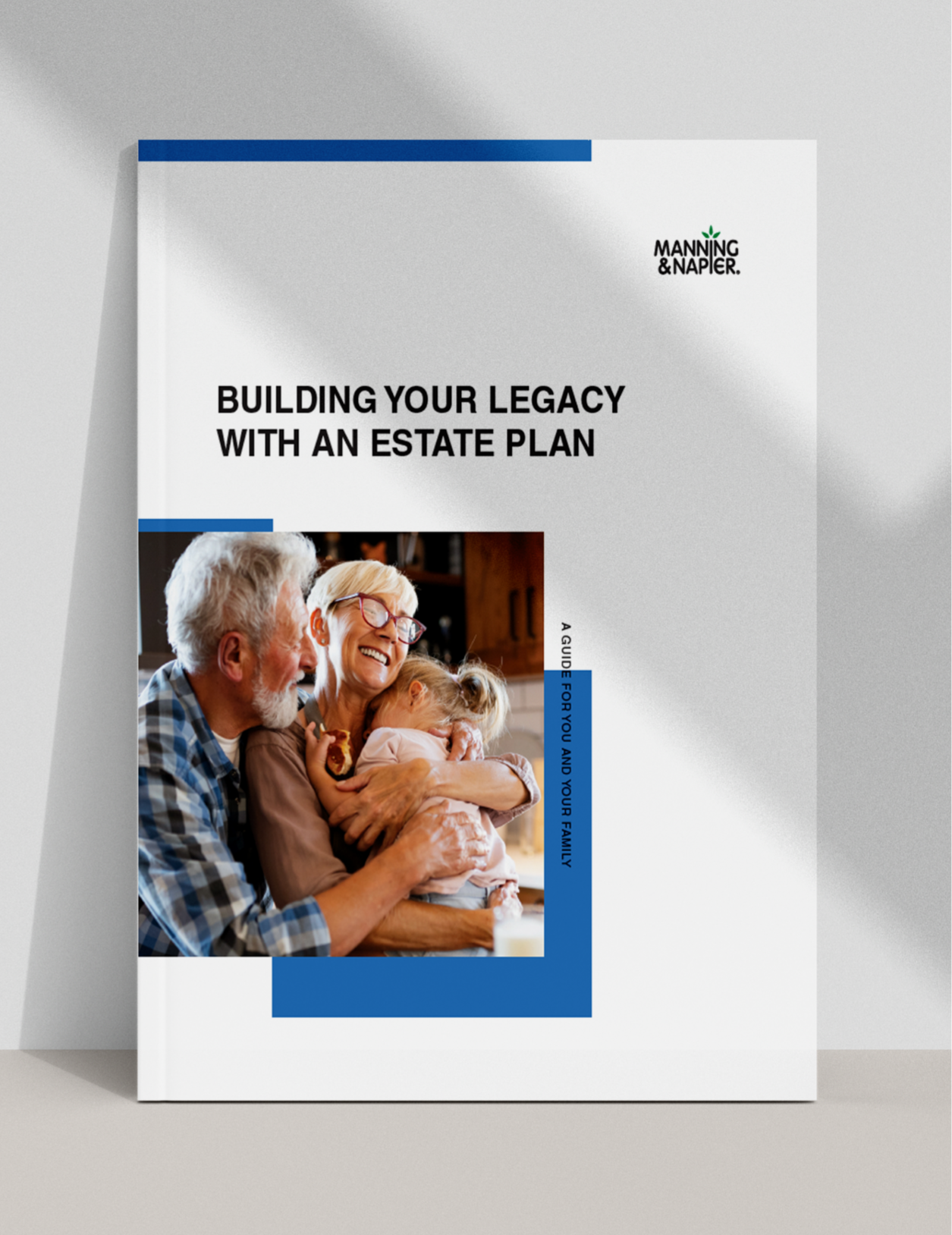 A guidebook for your family
Estate planning can be overwhelming, but it is a crucial element of financial planning that ensures your assets pass as intended, limits the burden placed on your family, and is essential to reducing administrative and tax costs at death.
This guide will walk you through a typical family, illustrate the need to have a comprehensive estate plan regardless of the stage you're at in life, and highlight the planning recommendations a trusted advisor would likely make based on their personal circumstances and goals.
What's inside
There are a variety of estate planning tools and strategies, and the need for each will change depending on your age and goals.
| | |
| --- | --- |
| | Trusts |
| | Wills |
| | Charitable giving |
| | Tax planning |
| | |
| --- | --- |
| | Retirement planning |
| | Life insurance |
| | Tools for business owners |
| | Family planning |
Who we are
Our team has been helping clients reach lifelong goals for 50 years. We provide comprehensive wealth management solutions that fully integrate investments, advisory, and financial planning for people and organizations just like you.
Get to know us
We can help
Financial planning can be overwhelming. We can help. Take the first step by requesting a complimentary consultation with a member of our team. We'll discuss your goals, strategies to reach them, and develop a financial plan that's just right for you.
Start today