Your

all-in-one approach

to financial wellness
With more than 50 years of experience in wealth management, we've seen it all. Whether you are starting from scratch or want a second opinion on your existing financial plan, a no-obligation consultation is where it all begins.
We strive to be your one-stop shop for financial wellness, which is why we consider your investments, taxes, estate planning needs, and more to build a customized path to financial success.
Enter your information below, and a financial consultant in your area will reach out within two business days to schedule your free consultation.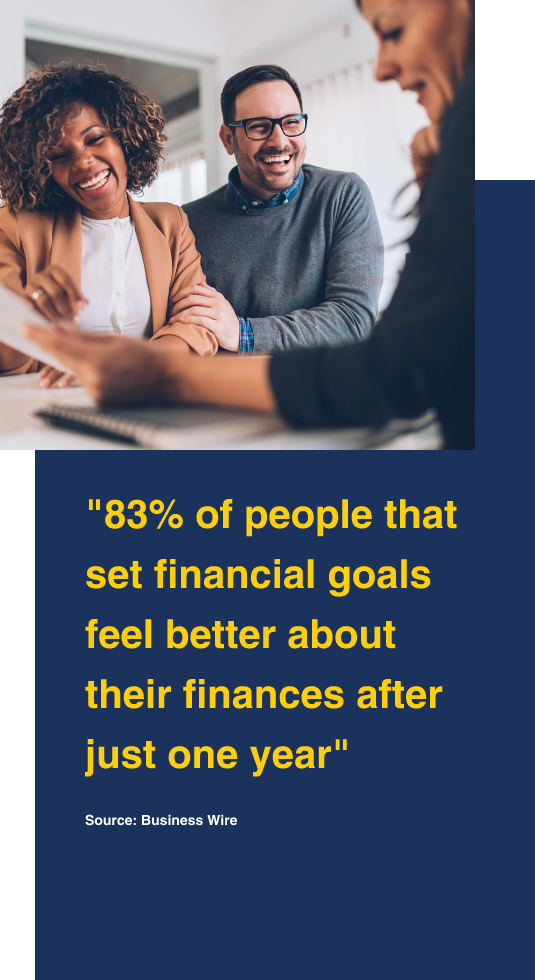 Prepare for your planning session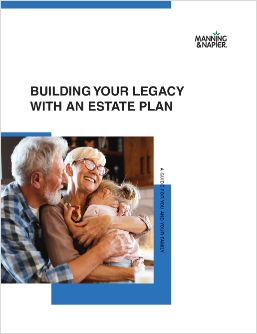 Building Your Legacy with an Estate Plan: A Guide for You and Your Family
This guide will walk you through a typical family, illustrate the need to have a comprehensive estate plan regardless of the stage you're at in life, and highlight the planning recommendations a trusted advisor would likely make based on their personal circumstances and goals.
Download
2022 Tax & Wealth Planning Guide: A Handbook for Individuals and Families
This nearly 60-page guide covers everything from key facts and figures to tips, tricks, and strategies to optimize your tax plan for this year. Download your complimentary copy and get the information you need to make this your most efficient tax year yet.
Download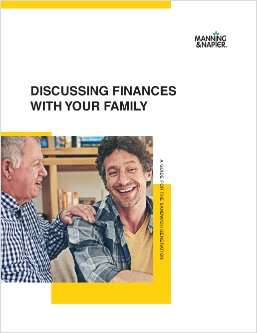 Discussing Finances with Your Family: A Guide for the Sandwich Generation
Talking to your family about money is a key part of financial planning, but it can be a difficult topic to address. Get helpful conversation starters anyone can use to talk to their partners, parents, or children in this guide.
Download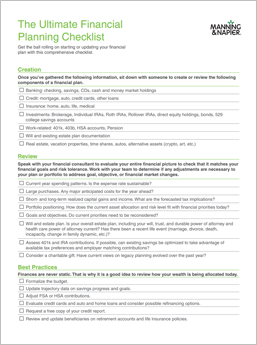 The Ultimate Financial Planning Checklist
Download a comprehensive outline of components and factors to consider when creating a financial plan. Whether you're creating one for the first time, or reviewing your existing plan, ensure you're not missing key details with the help of this free download.
Download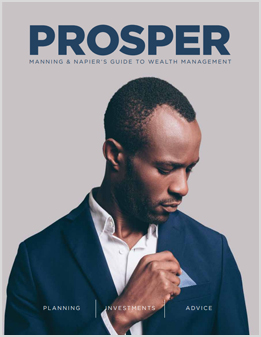 Prosper, Volume 4: A Financial Planning Magazine
Prosper is an award-winning magazine designed to give you the knowledge you need to keep your financial plan on track. Our fourth edition covers common and complex financial planning topics including estate planning, investment themes, trends in philanthropy, charitable trusts, and much more.
Download
"72% of households do not have a written financial plan"
Source: Charles Schwab
Not sure where to start?
Financial planning can be overwhelming, and often it feels easier to put it off until tomorrow. But the fact is, you are more likely to reach your goals with a plan, and you deserve specialized expertise to help. Don't wait another day to take control of your financial future.
Start today
Who we are
Our team has been helping clients reach lifelong goals for 50 years. We provide comprehensive wealth management solutions that fully integrate investments, advisory, and financial planning for people and organizations just like you.
Get to know us
"Households working with a financial planner were found to be making the best overall financial decisions1"
1Blanchett, David M. "Financially Sound Households Use Financial Planners, Not Transactional Advisers." Journal of Financial Planning 32 (4): 30–40, 2019