Fundraising 101
This guidebook is designed to give fundraisers a better understanding of how to strengthen their strategies to attract, cultivate, and retain donors over time. Download your copy to get tips and tricks, and start enhancing your development program today.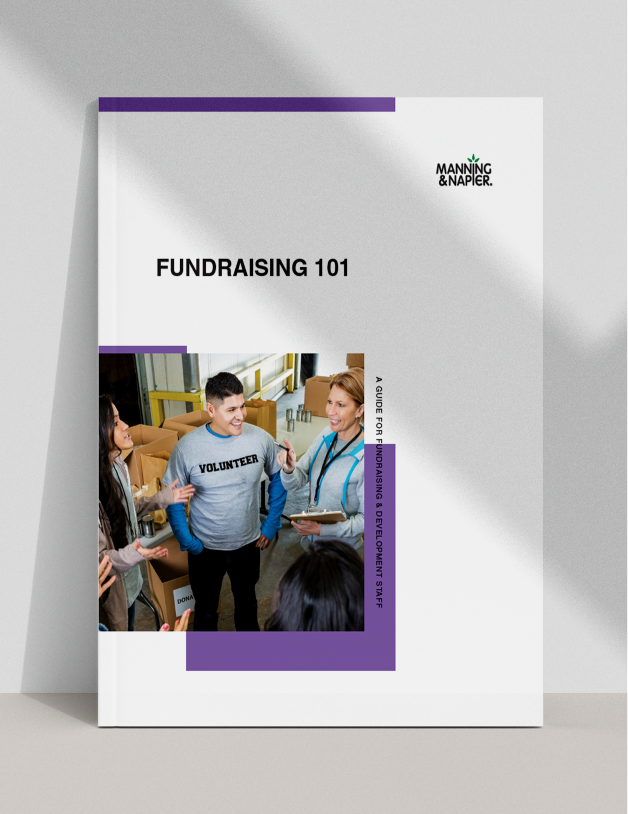 A guide for fundraising and development professionals
Gaining a strategic understanding of the overall "fundraising process" can help an organization map goals and activities to develop donor engagement, build lasting relationships, and gain financial support toward the cause it serves.
This guidebook will explore the fundraising cycle as well as the gift pyramid and serve as a how-to tool to help fundraisers enhance their development and fundraising programs.
What's inside
The backbone of any successful fundraising operation is gaining a strategic understanding of the overall fundraising process.
| | |
| --- | --- |
| | Key principles of fundraising |
| | The fundraising cycle |
| | Questions to ask in each phase of the fundraising cycle |
| | Maximizing your fundraising |
| | |
| --- | --- |
| | Donor stewardship |
| | Types of gifts |
| | Segmenting donors |
Who we are
Manning & Napier is an investment manager with more than 50 years of experience managing money for institutions including not-for-profit organizations. In addition to investment management solutions, we offer a value-added service that helps clients with their fundraising and donor-development efforts. There is no additional cost for this service.
Get to know us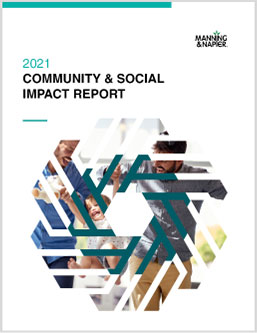 Helping those who help others
Our commitment to helping non-profits achieve their goals extends beyond our clients. We're committed to serving our communities and making a difference. See all the ways we gave back last year in our 2021 Community Impact Report, and learn more about how your organization can benefit.
Learn more