Are you on track?
Take control today
Transform the way you approach your finances with our free financial planning app. Filled with a variety of tools, calculators, and educational modules, MyBlocks puts you in control of your financial future.
Unlock your FREE access to this powerful, interactive tool today.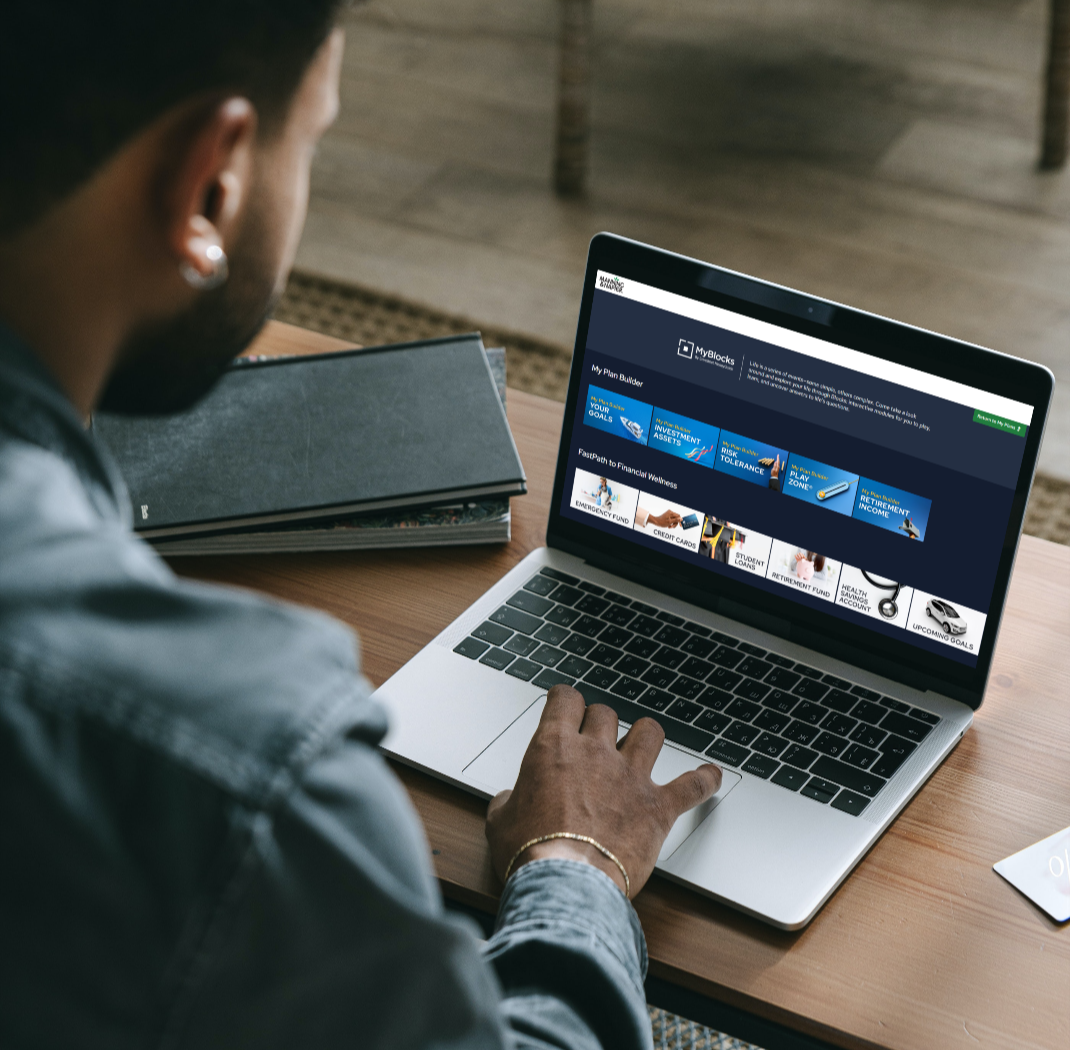 Step 1: Getting started
Once you've unlocked your access by filling out the form below, you can get started. Dive into the My Plan Builder to get started on your plan, explore the blocks to find one that interests you, or work on blocks suggested by your advisor.
Step 2: Pick your path
No matter where you are in your financial journey, there's a block to help. Regardless of what stage of life you're in, start making the most of your money with a customized path of blocks unique to your situation.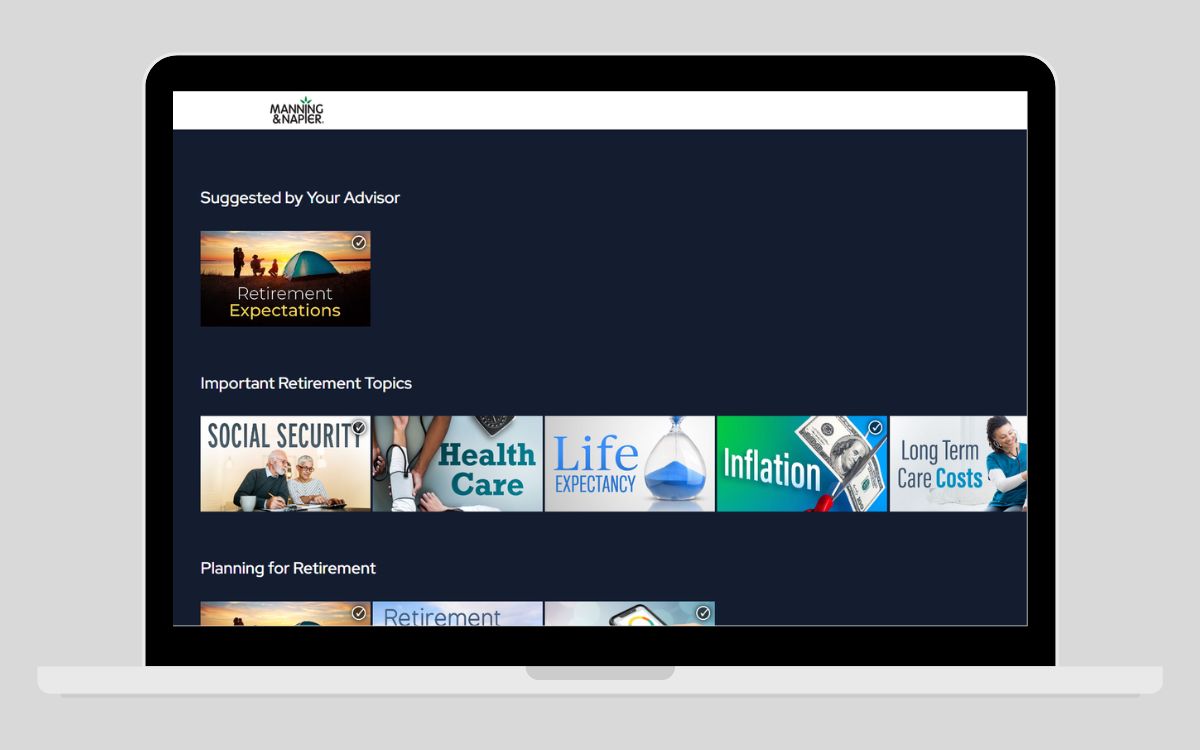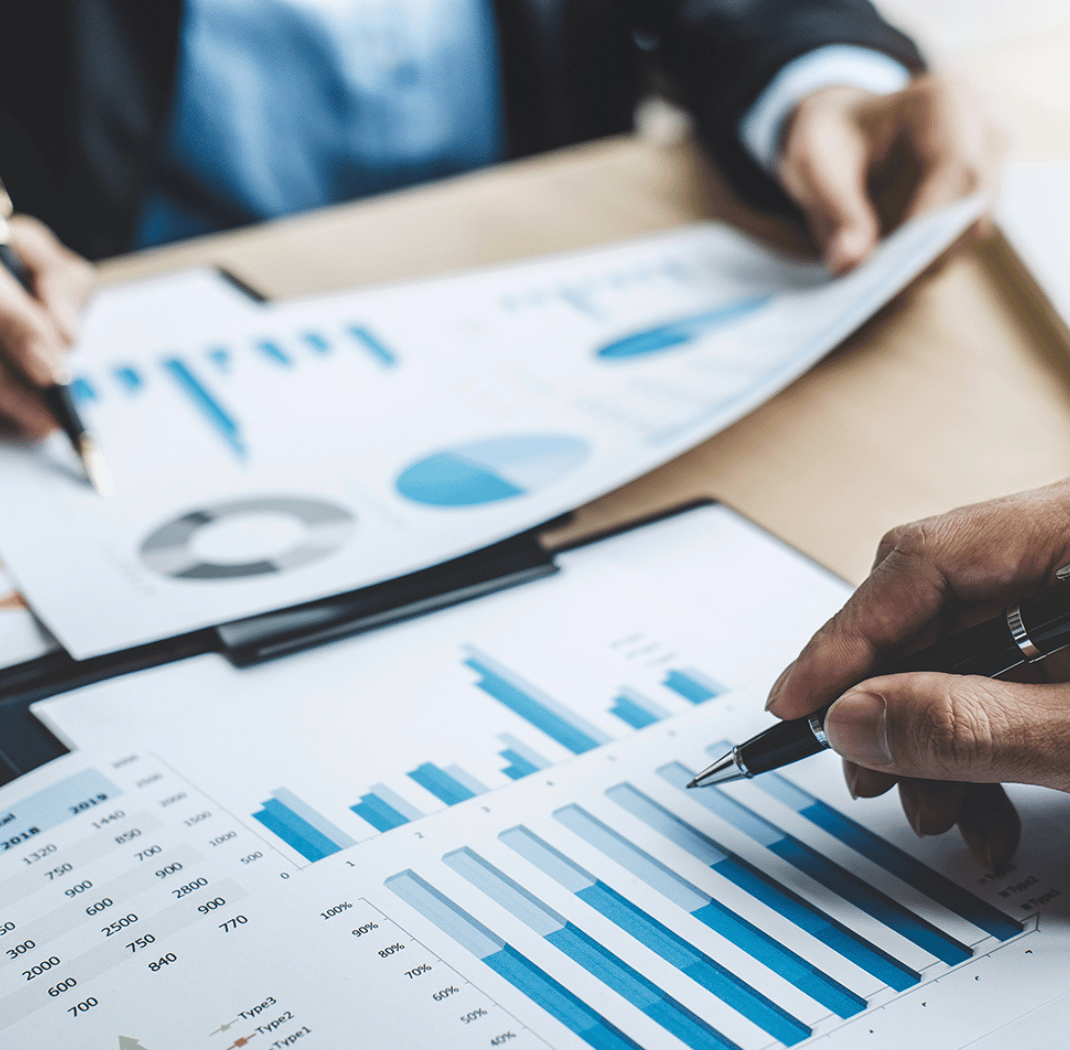 Step 3: Consolidate your finances
Link important accounts like 401(k)s, bank accounts, debt, and even insurance policies
Take control of your spending with automated budgeting
Plan ahead for financial obligations or large purchases while accounting for life's surprises
Measure and monitor your financial health over time
Step 4: Engage the whole family
Talking about finances can be awkward, but getting the conversation started is sometimes the hardest part. Open the door to a brighter future for those you care about by sharing this tool with them, too.
If you're not sure where to start, download our guidebook, The Financial Conversations Your Family Should Have, to get tips and conversation starters for your partner, parents, children, or grandchildren.
Download the guide
Ready to take it to the

next level

?
We know financial planning can be overwhelming to tackle on your own.
And with more than 50 years of experience in wealth management, we've seen it all. We're here for you whenever you're ready to talk. Schedule a no-obligation consultation with a member of our team any time to learn more about how we can help you turn your dreams into reality.
Connect with us
Who we are
We strive to be your one-stop shop for financial wellness, which is why we consider all aspects of your financial health, from investments to taxes and more, to build your plan. And with regional service teams throughout the US, we're prepared to meet you wherever you are – physically and financially.
Get to know us
Follow us
We deliver our big ideas straight to your feed! Follow along for a variety of investment and personal finance insights, plus firm updates and community involvement.