ON-DEMAND WEBINAR FOR NON-PROFITS
Navigating the RFP Process
Get instant access to this free 30‑minute webinar.
Plus, get copies of our sample RFP and RFP scorecard you can put to use today.
Webinar Overview
The RFP process can seem like a daunting task for organizations that already have a laundry‑list of to‑dos on their plate, but it is critical to conduct regular evaluations of your investment advisor in order to be a good fiduciary. We're here to help simplify the process by providing tips, tricks, and advice to help your organization find the best fit in an investment advisor.
| | |
| --- | --- |
| | How to evaluate your investment advisor |
| | Ways to characterize the search for an investment advisor |
| | Important questions to ask in the RFP |
| | |
| --- | --- |
| | How your investment committee can arrive at a consensus |
| | Common mistakes we see during the RFP process |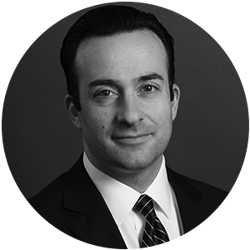 Nicholas Cintineo, CFA, CIPM
Senior Investment Consultant,
Manning & Napier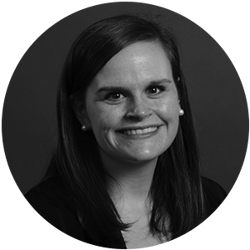 Annie Dear
Senior Marketing Strategist,
Manning & Napier
Three reasons to conduct an RFP this year
MEET YOUR GOALS
After the last few (eventful) years – have your goals changed? And is your current manager capable of delivering results to meet them?
GAIN ALIGNMENT
Enable alignment and engagement between your organization and its advisor. Communication is key to having a successful partnership, does your investment committee require frequent updates?
IT'S TIME
The best practice is to evaluate your manager every 3 to 5 years to ensure the advisor is meeting expectations. How is yours doing?
Additional resources for non-profits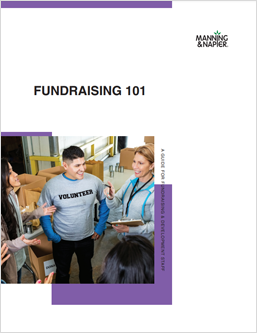 Fundraising 101: A Guide for Fundraising & Development Professionals
Designed to give fundraisers a better understanding of how to strengthen their strategies to attract, cultivate, and retain donors over time, you'll get tips and tricks to help you start enhancing your development program today.
Download
Keeping Your Board & Staff Engaged
Get tips on how to enhance fundraising skills, develop spending rules and policies, set objectives and guidelines for your organization's portfolio, be fluent in fiduciary responsibility, and understand how market context can help make informed decisions in this free guidebook.
Download
Who we are
Manning & Napier is an investment manager with more than 50 years of experience managing money for institutions including not-for-profit organizations. In addition to investment management solutions, we offer a value-added service that helps clients with their fundraising and donor-development efforts. There is no additional cost for this service.
Get to know us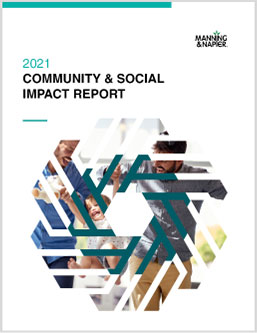 Helping those who help others
Our commitment to helping non-profits achieve their goals extends beyond our clients. We're committed to serving our communities and making a difference. See all the ways we gave back last year in our 2021 Community Impact Report, and learn more about how your organization can benefit.
Learn more