Knowledge is power.
It's easy to feel overwhelmed by the ever-changing world of wealth management. But no worries, that's where we come in.
Prosper is an award-winning magazine designed to give you the knowledge you need to keep your financial plan on track. Enter your address below to receive your complimentary magazine, as well as a digital copy.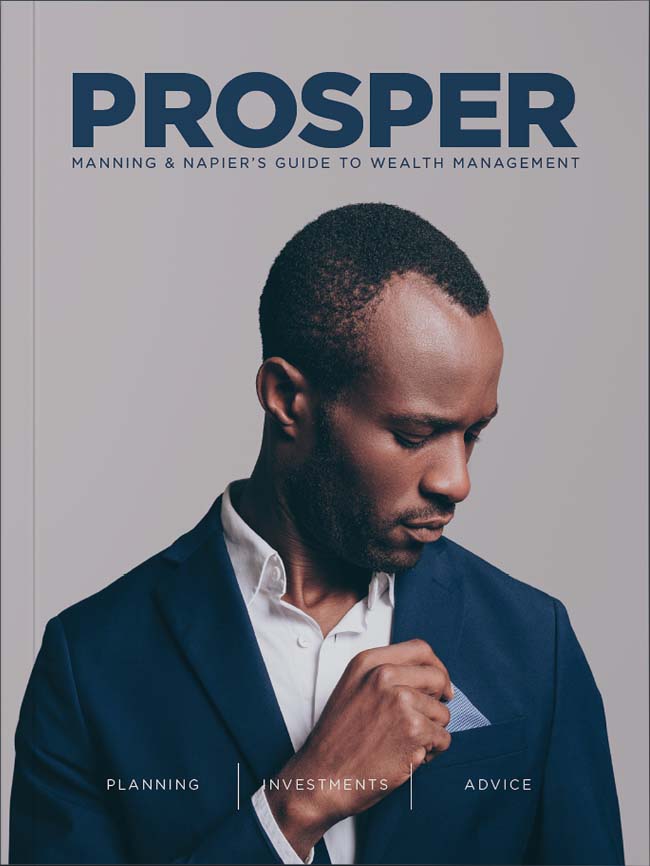 + investments
Five Investment Themes for the Year Ahead
+ planning
Positioning Your Family for the Next Generation
+ planning
Stretching Out Your IRA with a Charitable Trust
+ advice
Now is the Time for Women to Focus on Finances
+ planning
Flexible Retirement Savings Solutions for Owner-Only Business
+ investments
Estate Planning in an Uncertain Landscape
+ planning
Four Trends in Philanthropy
+ investments
An Economic Attitude Adjustment
Also, thank you for sending that edition of Prosper over to me. A lot of useful information in there!
Thank you for sending the nine copies of Prosper. They will be distributed to my three children and five grandchildren with the hope that they will strike a chord.
All in all, Prosper is something that each client would - and should - find interesting and important.
Prosper, Volume 1
In our inaugural issue of Prosper we share insights into retirement planning, common estate planning missteps, preparing your portfolio for retirement and many more wealth management related topics.
Download
Subscribe to receive email updates when new insights are available