2022 Tax & Wealth Planning Guide
This nearly 60-page guide covers everything from key facts and figures to tips, tricks, and strategies to optimize your tax plan for this year. Download your complimentary copy and get the information you need to make this your most efficient tax year yet.
Plus, get copies of our Quick Reference Guides for 2022 and 2023 that summarize the information you need for taxes, Social Security, and Medicare on just one page.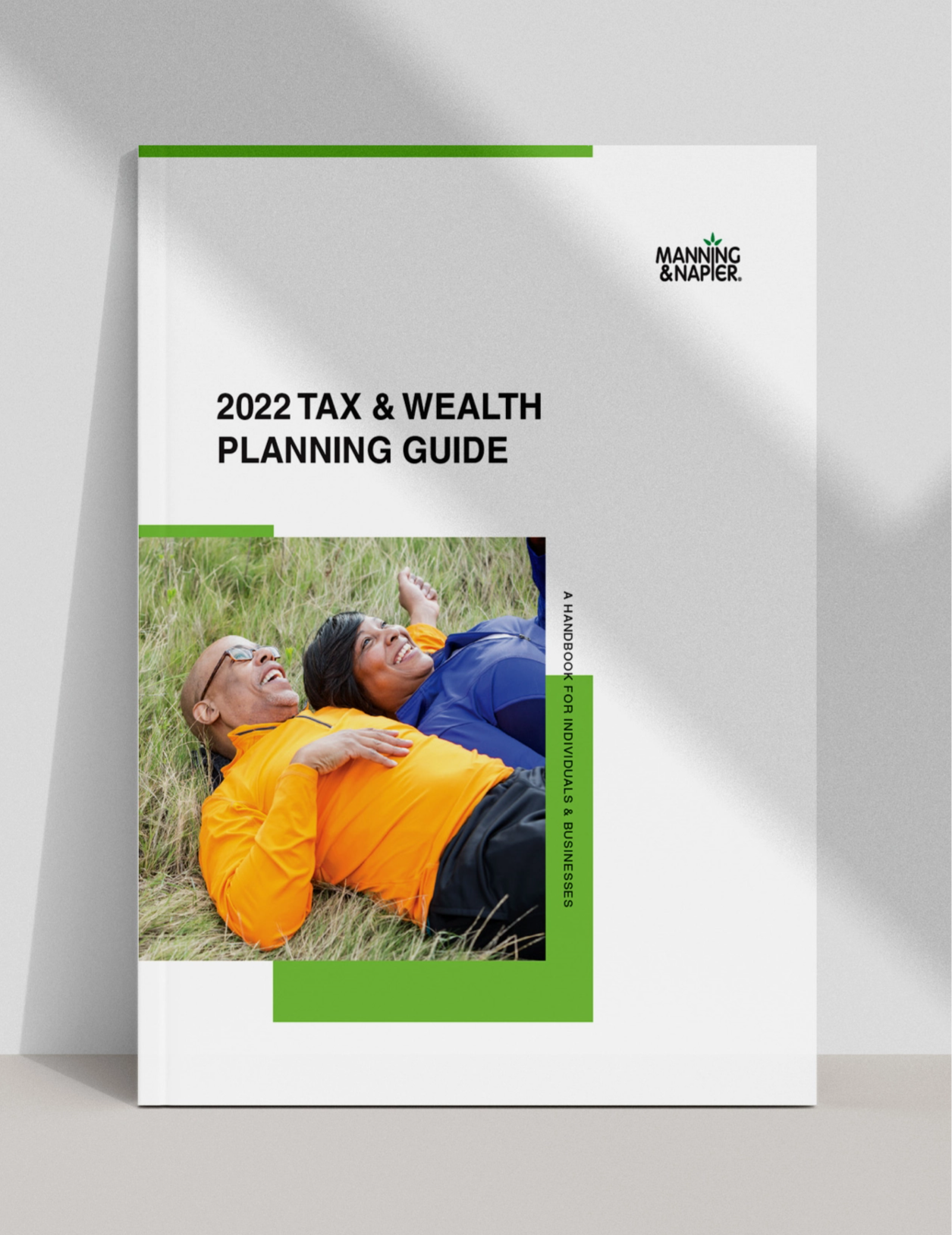 All the information you need.
All in one place.
Some years have lots of change, and some have tweaks around the edges. With so much constantly changing, it can be difficult to keep track of rates, deadlines, and other rules, and determine how everything will apply to you.
This new, comprehensive resource has everything you need to know for the 2022 tax year.
Everything you need to know for 2022
| | |
| --- | --- |
| | Personal income tax rates, deadlines, deductions, and credits |
| | Marginal vs. effective tax rate |
| | Contribution limits |
| | Business taxes, rates, and deductions |
| | Capital gains rates and tips |
| | Trust & estate taxes |
| | State taxes |
| | |
| --- | --- |
| | Required Minimum Distributions (RMDs) and how to calculate |
| | Health Savings Account (HSA) benefits and contributions |
| | Education savings tips and options |
| | Social security benefits, how to apply, and legislation updates |
| | Understanding Medicare |
| | Long-term care planning considerations |
Who we are
Our team has been helping clients reach lifelong goals for 50 years. We provide comprehensive wealth management solutions that fully integrate investments, advisory, and financial planning for people and organizations just like you.
Get to know us
Not sure where to start?
Financial planning can be overwhelming. We can help. Take the first step by requesting a complimentary consultation with a member of our team. We'll discuss your goals, strategies to reach them, and can help determine how the information within this guide may be relevant to you.
Start today